AYRE Lighting contributes to Boston Wharf Tower
11 / 25 / 2013
AYRE Lighting Group was excited and honored to take part in a responsible and sustainable new project in the rejuvenated "Innovation District" in Boston, MA. The project was developed by Portland, Ore.-based Gerding Edlen, designed by ADD Inc., and constructed by Suffolk Construction and is targeting LEED® Gold certification.
Boston Wharf Tower is a 20-story, 258,000 square-foot LEED residential tower with 202 residential units, and a 20th floor roof deck and a fitness center with panoramic views of Boston's beautiful seaport. In addition, there is a multitude of sustainable design features intended to help achieve LEED® certification at the gold level.
AYRE collaborated closely with LAM Partners and ADD Inc. to develop a pair of custom fixtures for corridors and room markers, along with standard AYRE product to provide functional lighting for the bathroom spaces.AYRE worked to develop a custom 2-light fixture for the corridor ceiling's along with a complementary single sconce located at each apartment entrance. The design goals were to create an energy efficient, cost effective, and sleek solution for both fixtures. To meet the requests of the architect and designer, AYRE focused the lighting concepts around an infusion of clean industrial aesthetics powered with an innovative and efficient LED engine.
After listening to the architects and designers criteria, AYRE married the ideas and focused initial concepts on a solution that would satisfy all the design goals. The fixture concepts were created around custom optics to mimic the idea of a visible light source seen in many industrial fixtures and the recent attraction to the vintage light bulb.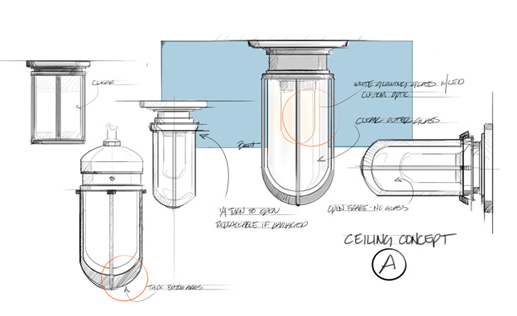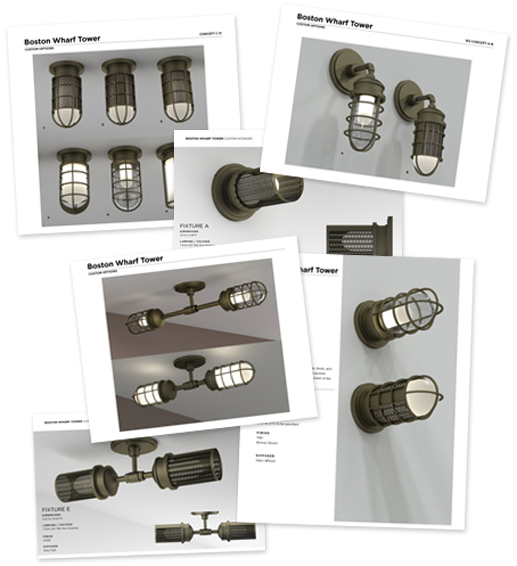 Here is a look at some of the final designs for the corridors.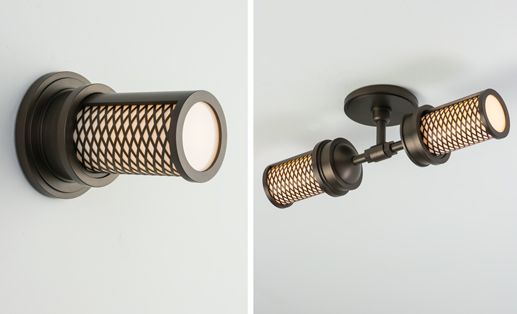 For additional information visit:
www.gerdingedlen.com
www.lampartners.com
www.addinc.com
www.suffolkconstruction.com