AYRE Pendant Installation
10 / 27 / 2016
Phoebe Putney Digestive Health Center is designed with comfort in mind. Their unique approach to health care provides patients and family members with private pre-operative and recovery rooms during their stay. These area's have been designed to provide comfort and accessibility for its visitors.
AYRE was given the opportunity to provide decorative lighting fixtures to complete these designed spaces.
Through specifications and direction from Page Southerland Page, Inc., AYRE provided semi-custom Litebox Pendants and custom Circ Chandeliers.
AYRE Litebox fixtures were designed with the intent to customize. Liteboxes modications are endless. For this location, modified Litebox pendants with a deep bodied 34" diameter illuminate a waiting area.
A custom contemporary pendant was designed and produced from the AYRE Circ Series. Socket cup assemblies and custom length glass were cut to properly illuminate energy efficient GU24 lamps that were specified for the project.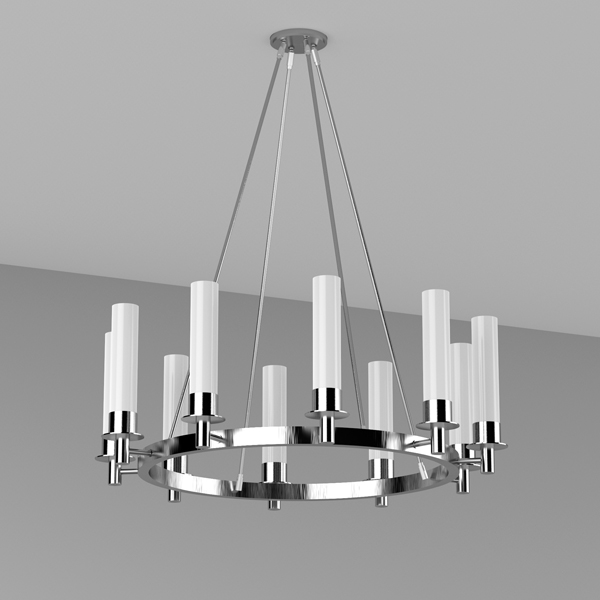 Form studies were completed to understand the impact of the fixtures in the space.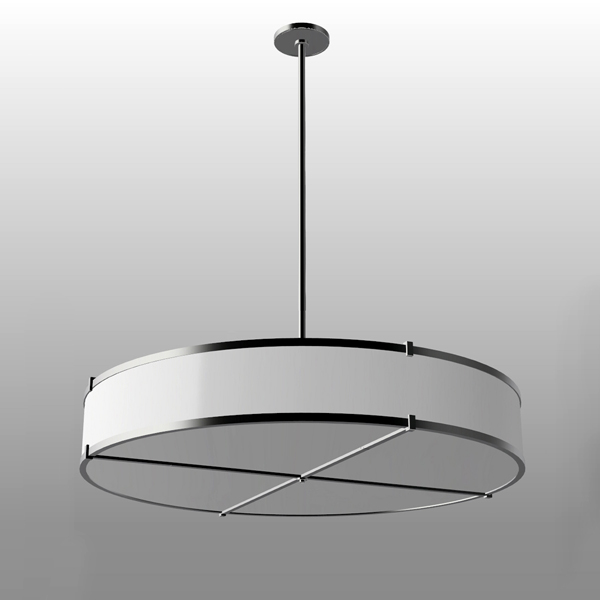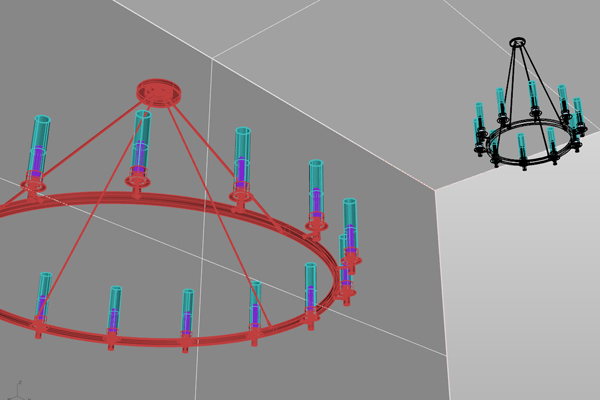 Final Installation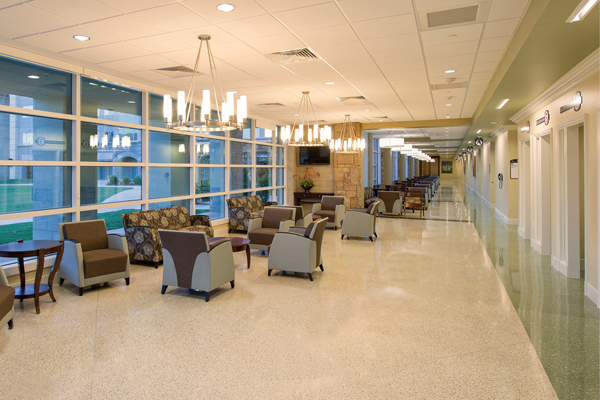 via Page Southerland Page, Inc.
Visit Page Southerland Page, Inc: http://pagethink.com/