BATHROOM AND CORRIDOR FIXTURE PACKAGE
02 / 25 / 2016
Gotham Construction is the exclusive builder of almost an entire city block of residential rental and condominium space between West 44th and 45th Streets and 10th and 11th Avenues. The LEED project includes approximately 1,240 rental units housed over 4 buildings, a 200-space, below-grade parking garage, and approximately 15,000sf of retail. More than half of the units are allocated as affordable rentals. Gotham West 45th represents the largest ever affordable housing project undertaken in New York by a private developer and mandated by newly legislated standards.
AYRE worked collaboratively with Gotham Construction and SBLD Studio to bring their vision to life with functional and aethetically pleasing lighting solutions for multiple areas of the project. AYRE provided standard fixtures from our line as well as full custom sconces and pendants for private bathroom and public spaces.
Initial development explored form and mounting options. The goal was to develop the function of this fixture to allow for easy relamping while providing a powerful arm structure to secure the glass globe.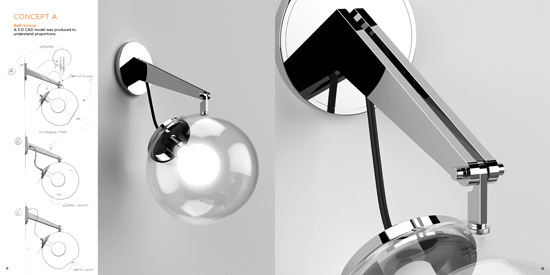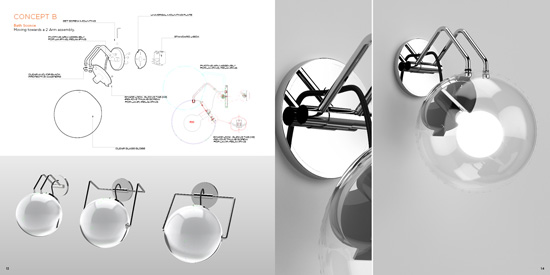 The Final Concept incorporates a 3-prong spring loaded socket cup for ease of relamping. There are no visible fasteners throughout the fixture.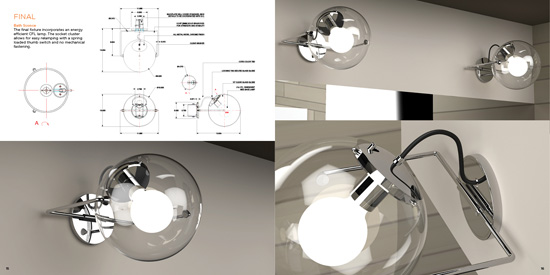 The corridor sconce produced in multiple sizes for corridors and public spaces.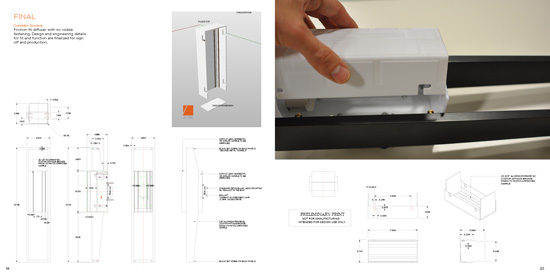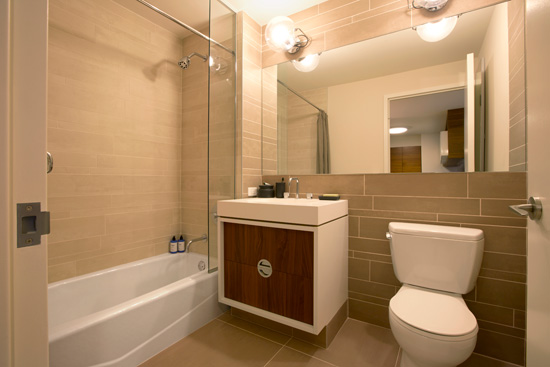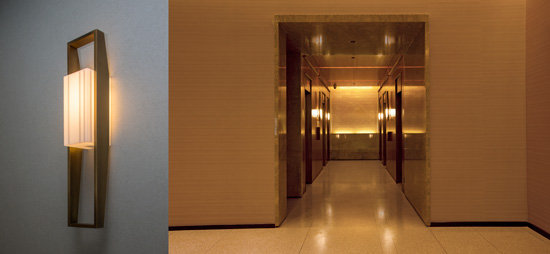 From design development through engineering to conscientious manufacturing for a sustainable environment, the AYRE team brings concepts to reality. Simply stated, AYRE delivers innovative lighting solutions with efficiency, creativity and a respect for real world project deadlines and budgets.
Contact us to discuss your next custom project! info@ayrelight.com
For additional information visit: