Large Format Pendant
04 / 12 / 2016
Working with H. Hendy Associates, AYRE was tasked with designing and producing a custom large format pendant for the Telogis Corporate Headquarters in Aliso Viejo, CA.
AYRE was given a drawing of the floor plan and was asked to design and develop a custom linear pendant that would complement the space. The concept direction involved adding movement to the fixture by following arcing lines throughout the installation space.
Floor Plan: Pendant Shape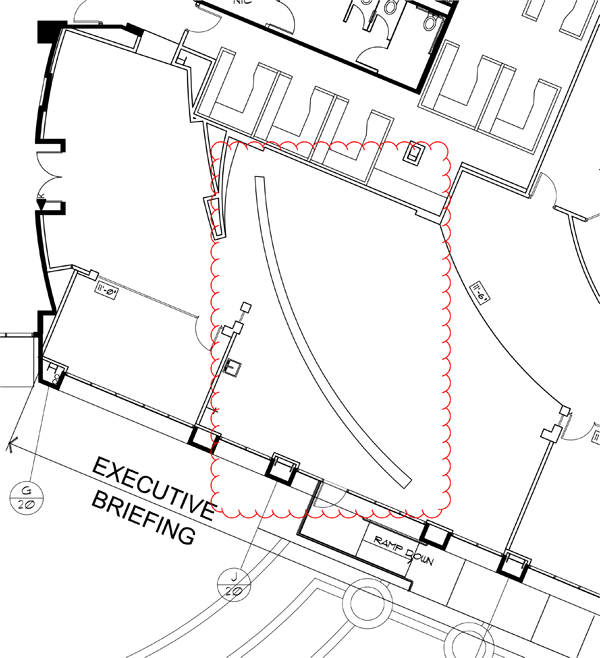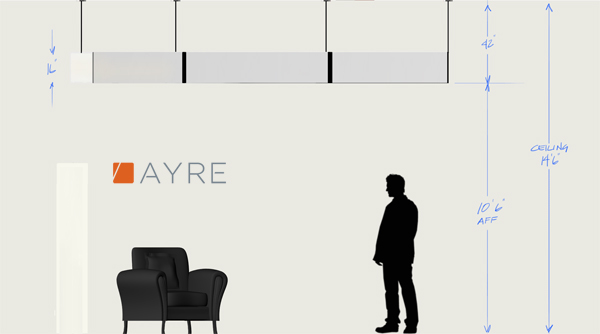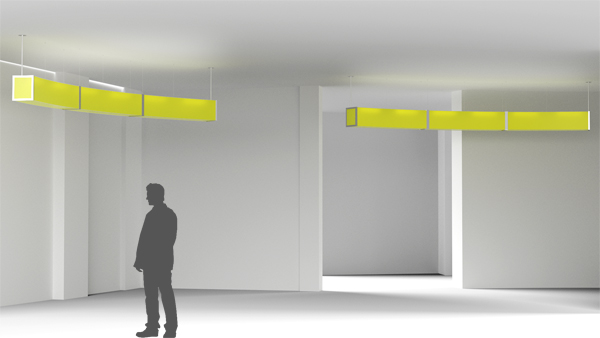 Some major design goals involved designing the pendant for easy onsite assembly. The fixture needed to be designed and built in sub assemblies so that it could fit thought entry ways. The sub assemblies would then individually install to the ceiling before being unitized for final connection.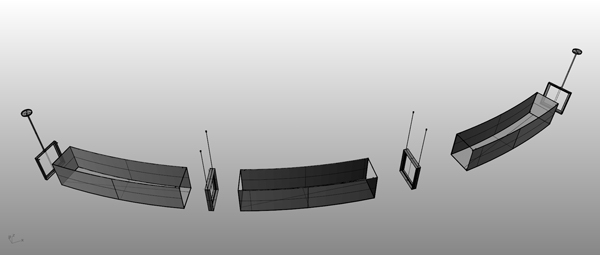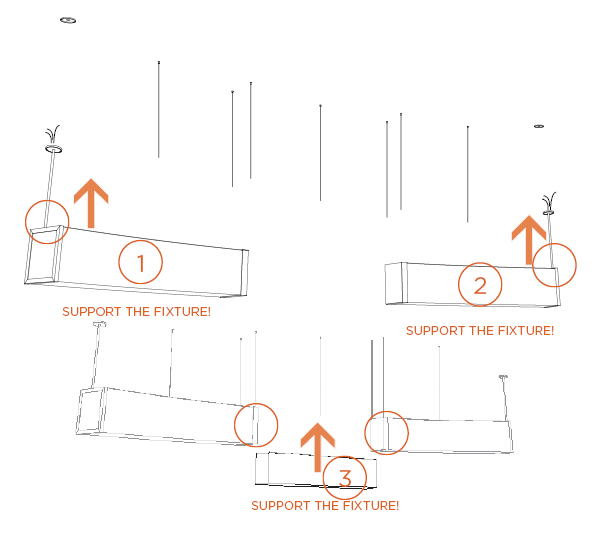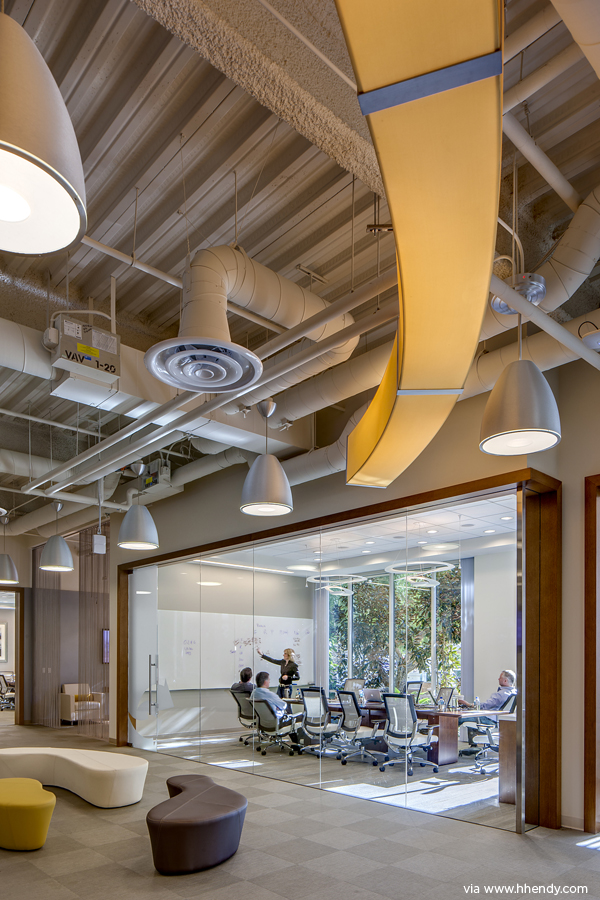 The yellow chosen by H. Hendy Associates really makes the fixture!
Visit: hhendy.com/
From design development through engineering to conscientious manufacturing for a sustainable environment, the AYRE team brings concepts to reality. Simply stated, AYRE delivers innovative lighting solutions with efficiency, creativity and a respect for real world project deadlines and budgets.
Contact us to discuss your next custom project! info@ayrelight.com