New Product for 2018
04 / 02 / 2018
NEW PRODUCT ANNOUNCEMENT
We at AYRE are excited to announce the introduction of 7 new fixtures to our product line for 2018! We built our design goals from feedback sought out from our showroom and design networks. We hope these fixtures complement the amazing spaces you all create!
As we have done with our current product line, AYRE looks closely at the environments where our fixtures will live. We focus on designing lights that are unique and can stand on their own as beautiful, functional fixtures. At the same time, we make efforts to refine design details so they will complement the variety of forms and design languages seen in these designed spaces.
Our main focus for this new product launch was to bring together a traditional design language and energy efficient LED lighting for the bath space.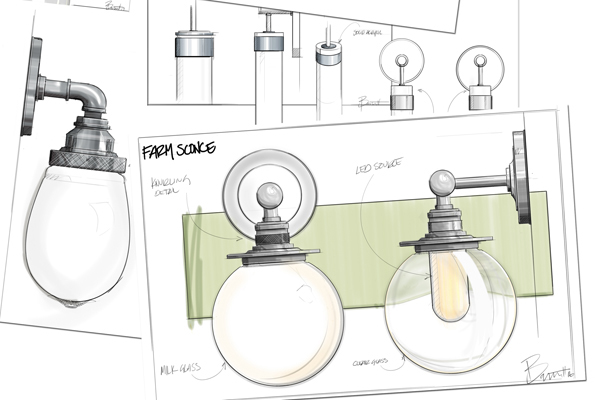 The result was an effort to give you AYRE's take on the Modern Farmhouse style. The farmhouse inspired language combines a traditional foundation with a clean, modern elegance and a touch of industrial detail. AYRE turned to classic light fixtures, antique vessels, and farm tools for inspiration. You will notice knurling details appropriately placed at locations that indicate a function. As in the MORGAN sconce, the knurled ring is used to hand tighten the glass to its body.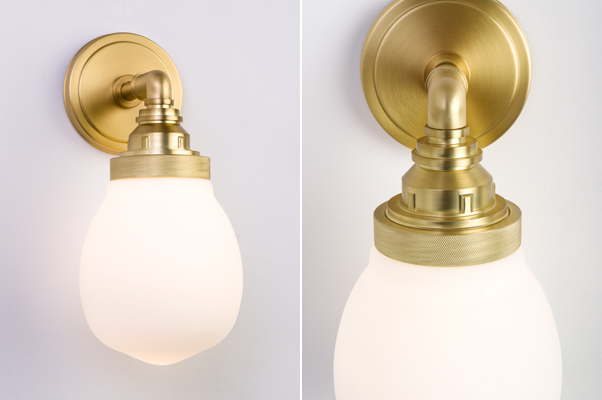 The PORTER uses a custom optic to display the modern LED similar to a traditional light source. It's offered in a clear glass to display the decorative LED or a beautiful cased matte opal diffuser.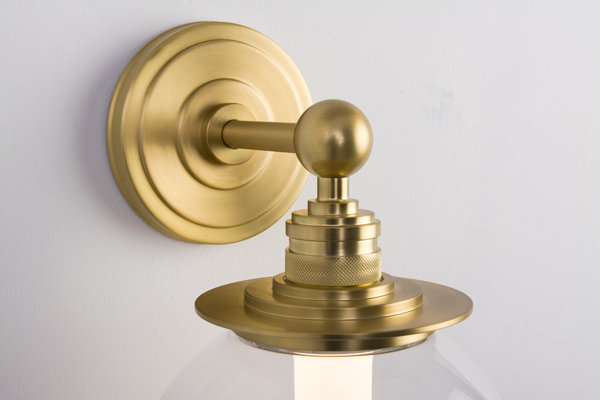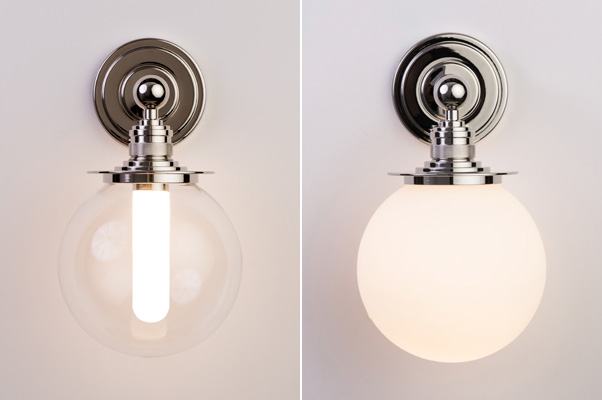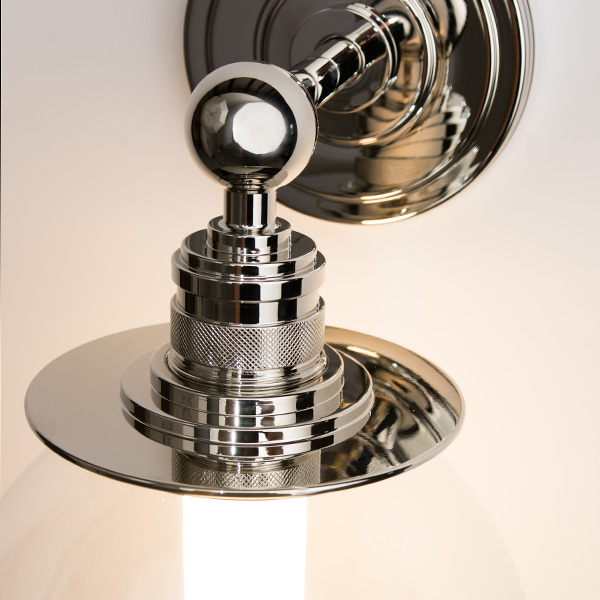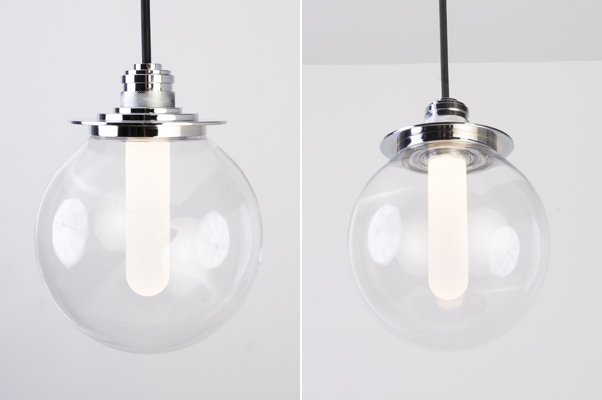 The CHARTER is AYRE's interpretation of a classic form. We've created an energy efficient LED engine behind the clear glass housing that gives off a beautiful, even distribution of light. This fixture can be mounted in either a horizontal or vertical position making it a great option above or flanking medicine cabinets and mirrors. The familiar form compliments a wide variety of hardware options.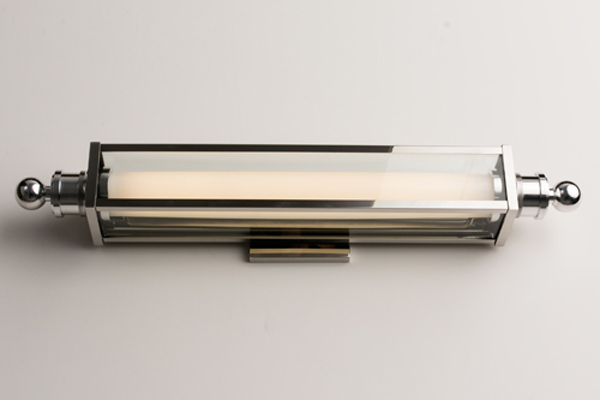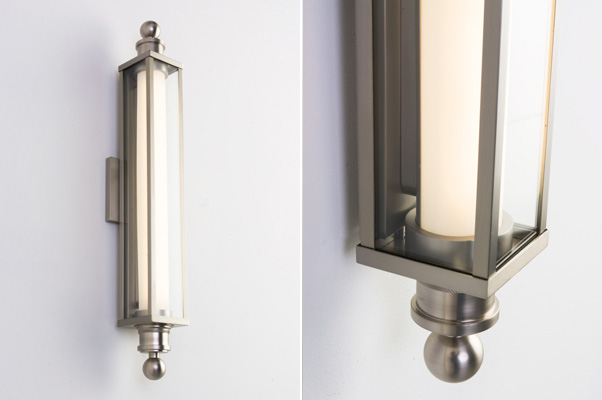 We've also expanded our transitional offering with the PIXIE. The PIXIE incorporates an LED nightlight that illuminates independently from the main diffuser. This allows the nightlight to be wired to its own light switch for a soft wall wash of light for those late-night trips to the bathroom.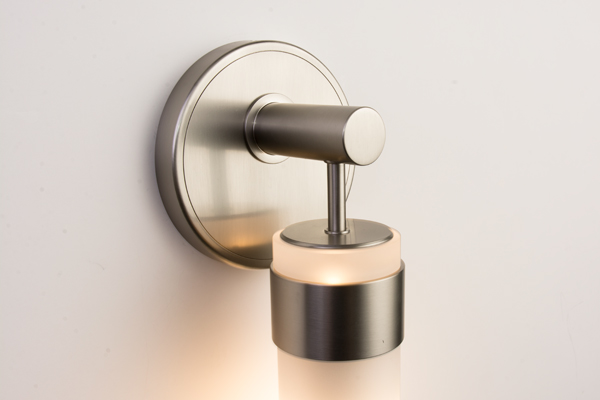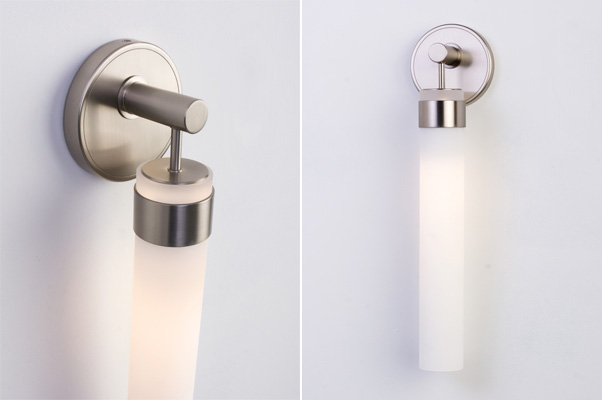 Last but not least is the REVO. With hospitality spaces in mind, we created the REVO in two standard sizes. This low-profile surface mount fixture uses radial firing LED's and separates itself from its peers with a precise bezel detail on its face, bringing an element of refinement to this simple form. The low-profile body easily mounts to a wall or ceiling using our Twist and Lock mounting system. Clean and even illumination is achieved through Light Guide Technology. As with all of our product, custom sizes and finishes are possible.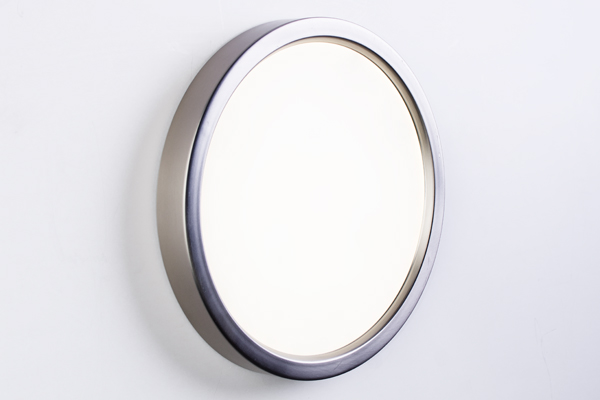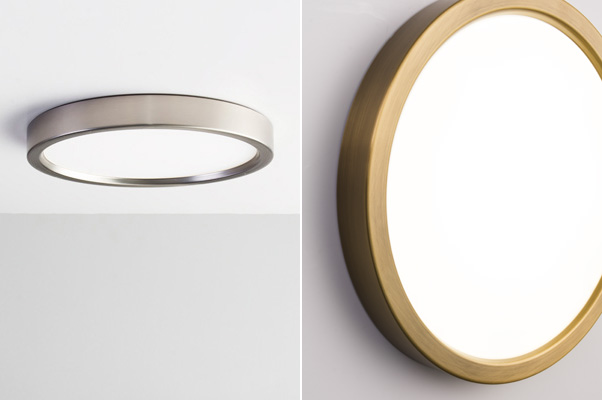 As we move into this next phase of energy efficiency for the home, we are proud to be offering these fixtures exclusively in LED. Each fixture has an integrated LED with custom optics created specifically for the fixture. In addition, they are all dimmable! We are also excited to offer our Satin Brass finish with the standard product line. These new fixtures will now be stocked in Satin Brass. The popular ICON linear LED fixture will also carry this finish as a standard option!
Check out the WHATS NEW tab to see all of the new fixtures.